Hey there!
I have lots of favorite models, of them is Daphne Groenveld ... I feel like writing something about her...
... not like a huge bio, hell to the no!
So, Daphne is 18 (not sure if she's 19 already) and she is in this year's Dior Addict short film and ad- I loooove it!
She's kind of playing the role of Bridget Bardot, all lovely and confident walking in the beach and suddenly sharing her sweetness with everyone in the streets.
What I love the most about Daphne is her 'weirdness'... she looks like an alien.. In a good way, I mean, I'm saying she's different from the usual... I love her mouth, it's huge, and her eyes? beautifully separated blue eyes, her nose? her nose is super cute and her hair is awesome... she's such a cutie!
Of course, it's not all about outter beauty, but inner... she seems to be really sweet, nice and I can see for the interviews and all , that she's got a great personality!
Now about the ad...
It shows Daphne all Madame Bardot, having lots fun changing clothes when she finds her perfume, Dior Addict and heads to the streets to share her love for everything and everyone as people fall in love with her too!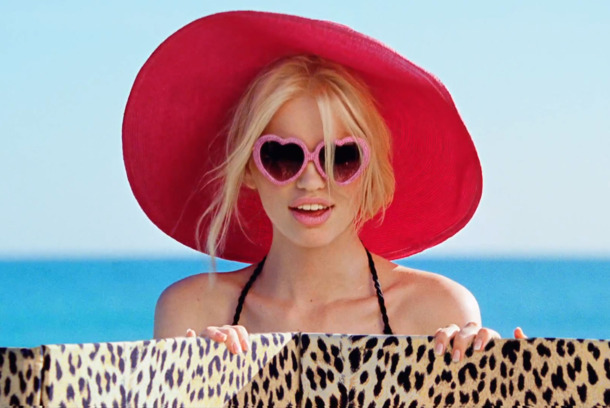 I like the pastel colors in the beggining, it gives me the impression of a ''cute and girly girl'' and suddenly in the second part, reds, dark blues and blacks, showing off a strong, sexy and confident girl, keeping it cute of course!
It's like it's showing us the perfume fits every situation, just like people having the ability of having the proper behavior in every situation...
SAVOIR-FAIRE
!
Of course, this is my interpretation, everyone has a different view from this, so... check it yourself :)
xxxxx, Rita